College President Search
West Hills College
A Unique Leadership Opportunity
Is Now Open In California's Central Valley
West Hills Community College District Board of Trustees and Chancellor, Kristin Clark, have launched a search for the next President of West Hills College Lemoore.
Over the last five years the College has achieved the following:
Opened a 23,000 square foot Student Union
Received reaffirmation of accreditation from ACCJC
Was recognized for advanced work in accelerated remediation
Acquired numerous grants and gained national recognition as one of the leading institutions in Open Educational Resources and Zero Textbook Cost Degrees
Was named an Achieving the Dream Leader College and then a Leader College of Distinction college the following year
Aspen Prize for Top 100 Community College recipient
Created a unique college brand—Lemoore is More
Developed plans for a new Instructional Building and a Final Project Plan (FPP) for a Career and Technical Education building
Implemented holistic case management and assigned all faculty and staff as retention coaches
Created a Social Justice and Equity Task Force
Implemented state-of-the-art High Flex classrooms
Received a generous donation from philanthropist McKenzie Scott


West Hills College Lemoore is part of the two-college, West Hills Community College District that serves the central San Joaquin Valley. It is predominately rural and our students are diverse and geographically disbursed.
Meet the Finalists
James Preston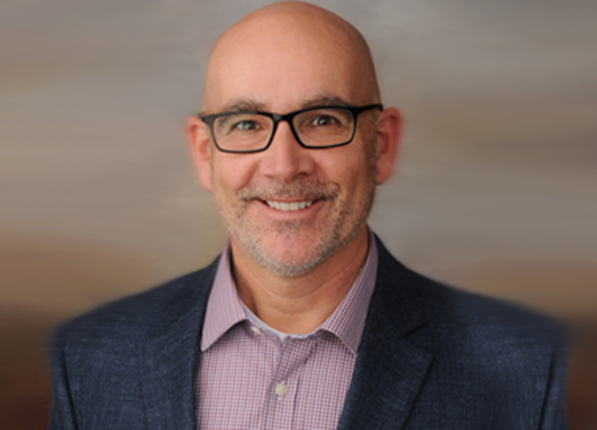 Mr. James Preston has been committed to education in the central valley for the past 27 years and is currently serving as the Interim President at West Hills College Lemoore. For the past decade he has been an educational administrator in the roles of Vice President of Educational Services and Dean of Educational Services where he led several initiatives including:
Innovative Faculty Professional Development
Strategic Enrollment Management
Program and curriculum support that serves the community and prioritizes student transfer and career priorities through guided pathways
Leadership in the development of Open Educational Resources (OER) and Zero-Textbook Cost Degrees and Certificates
Accreditation Liaison Officer
Prior to becoming an administrator, Mr. Preston spent 11 years teaching English and Education classes at the community college level and working with future educators. Additionally, he spent six years at the high school level as an English teacher, curriculum specialist, and coach. He has a M.A. in Education from Fresno Pacific University and a B.A. in English from the University of California Santa Barbara.
Dr. Tammy Robinson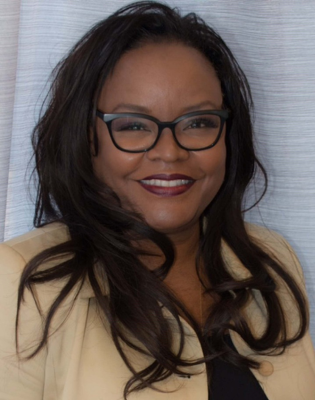 Dr. Tammy Robinson serves as the Vice President of Instruction at Cañada College in Redwood City, California. Prior to this position, she served as the Dean of Global Learning Programs and Services and Dean for Social Science and Creative Arts at Skyline College in San Bruno, California. Dr. Robinson has over twenty years of experience as a community college administrator and faculty member. She also served as interim Vice President of Academic Services Services/Athletic Director/CIO at Lassen Community College in Susanville, California. She was also the Department Chair of English/ESL/Linguistics Department at Los Angeles City College in Los Angeles California.
Dr. Tammy Robinson holds a Doctorate in Education with an emphasis in Community College Administration from the University of Southern California, a Master of Arts degree in English with an emphasis in Rhetoric and Composition from California State University, Dominguez Hills, a Bachelor of Arts degree in Political Science from the University of California, Los Angeles and an Associate of Arts degree in Social Science from Cerritos College.
Dr. Jennifer Zellet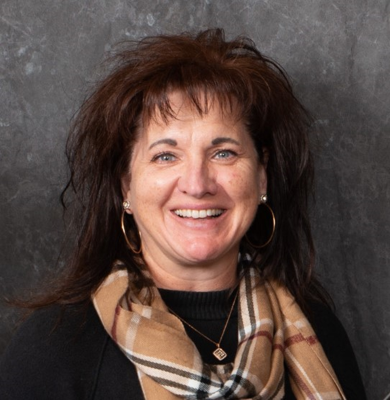 Dr. Jennifer Zellet serves as the Vice President of Instruction at Modesto Junior College. In her 23-year career in Higher Education, she has worked in public and private, 2- and 4-year institutions. Starting as English faculty, she earned Assoc. Professor status at Rochester College in Rochester Hills, MI before becoming the Dean of the College of Arts and Sciences. Upon returning home to California, she began at Modesto Junior College as English Faculty gaining tenure before transitioning to Dean of Business, Behavioral and Social Sciences, then Vice President of Instruction. While at MJC, she has worked successfully with faculty and classified professionals to implement Guided Pathways, expand Dual Enrollment, and organize an Online College.
Off of the MJC campus, Dr. Zellet is actively involved in the Community as a member of Modesto Rotary (MORO). She serves as co-chair of the MORO International Service Committee, serves on the board of the SCOE Leadership Academy, and as a member of the SBDC Business Development Committee. Dr. Zellet has been an active member of ACCCA for 8 years, serving the Great Deans Program, ADMIN001 content development team, as well as an ACCCA Mentor. Dr. Zellet has also served for 3 years on the California Community Colleges Chief Instructional Officers board as Region 5 Representative (2 years) and now as President-Elect.
Dr. Zellet has an earned PhD in English and an MLitt (Master of Letters) in Scottish and Irish Studies, both from the University of Aberdeen, in Aberdeen, Scotland. Throughout both degrees, she was affiliated with the Research Institute of Irish and Scottish Studies. Born and raised in the Central Valley of California, Dr. Zellet's studies and career have taken her to both east and west coasts, the Midwest, and overseas.
The Ideal Candidate
We are seeking a visionary and forward-thinking president of West Hills College Lemoore, committed to a 21st century comprehensive community college mission. The new leader of the College must have a track record of demonstrated, culturally competent leadership skills necessary to carry on the institution's tradition of outstanding service to the economically and ethnically diverse region and rural communities that comprise the College service area. The College is in an area rooted in the early history and many cultures of California, and while also at the forefront of the future economic vitality of the State.
Some of our core values we'd expect you to share:
We hold in high regard our professional working relationships with faculty, classified staff, students and our communities.
We view our diverse community as an asset and encourage diversity in our workforce.
We strive to remain in the very strong fiscal condition for which our District is known.
We enjoy strong support from within our communities.
We are comfortable using technology in performing our daily tasks.
We live, eat, and breathe student success.