West Hills Community College District is home to some of the nation's most disadvantaged students. Many communities served by the college are characterized by several connected challenges, such as poverty, unemployment, and low levels of educational attainment. According to educational research, these challenges are linked to negatively impacting student achievement.
Providing students with support services that help with success specific to the student educational attainment journey is of upmost concern at both West Hills College Coalinga and West Hills College Lemoore. Both colleges are focused on collaborative efforts to increase educational attainment rates within the region they serve.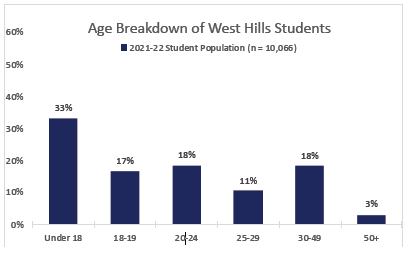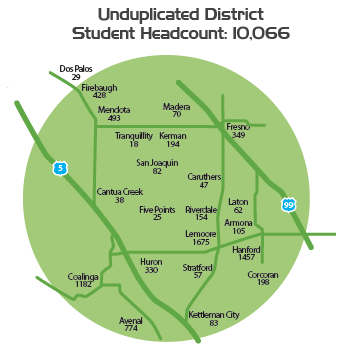 Strategic Priorities
These strategic priorities define the focus of West Hills Community College District for the next four years and highlight the need for the district to grow, adapt, and change in order to remain responsive to the needs of students, employers, and our community.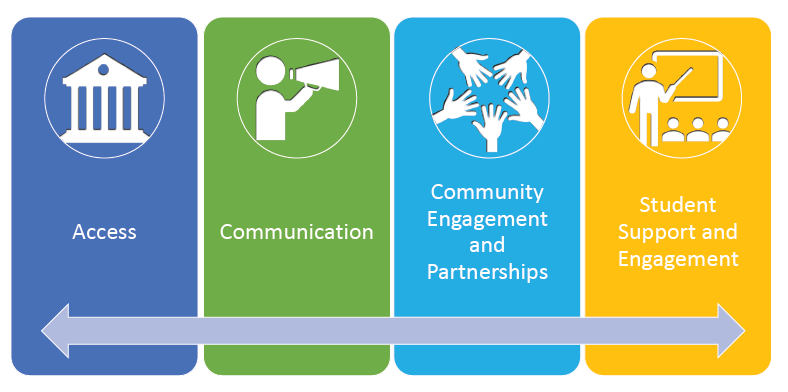 Core Commitments
These core commitments are expected to be integrated into the work of the district and colleges in addressing the strategies listed above.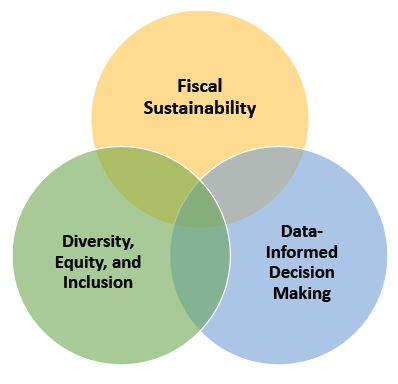 Vision for Success Goals
The district has set goals that align with the goals of the California Community College Vision for success, focusing on increasing student achievement in the following areas:

Both West Hills College Coalinga and West Hills College Lemoore have developed college strategic plans in alignment with goals and core commitments of the district. College plans are responsive to the local needs of each college's students, employees, and communities, while ensuring alignment to the Vision for Success and WHCCD's own vision of "the relentless pursuit of student success."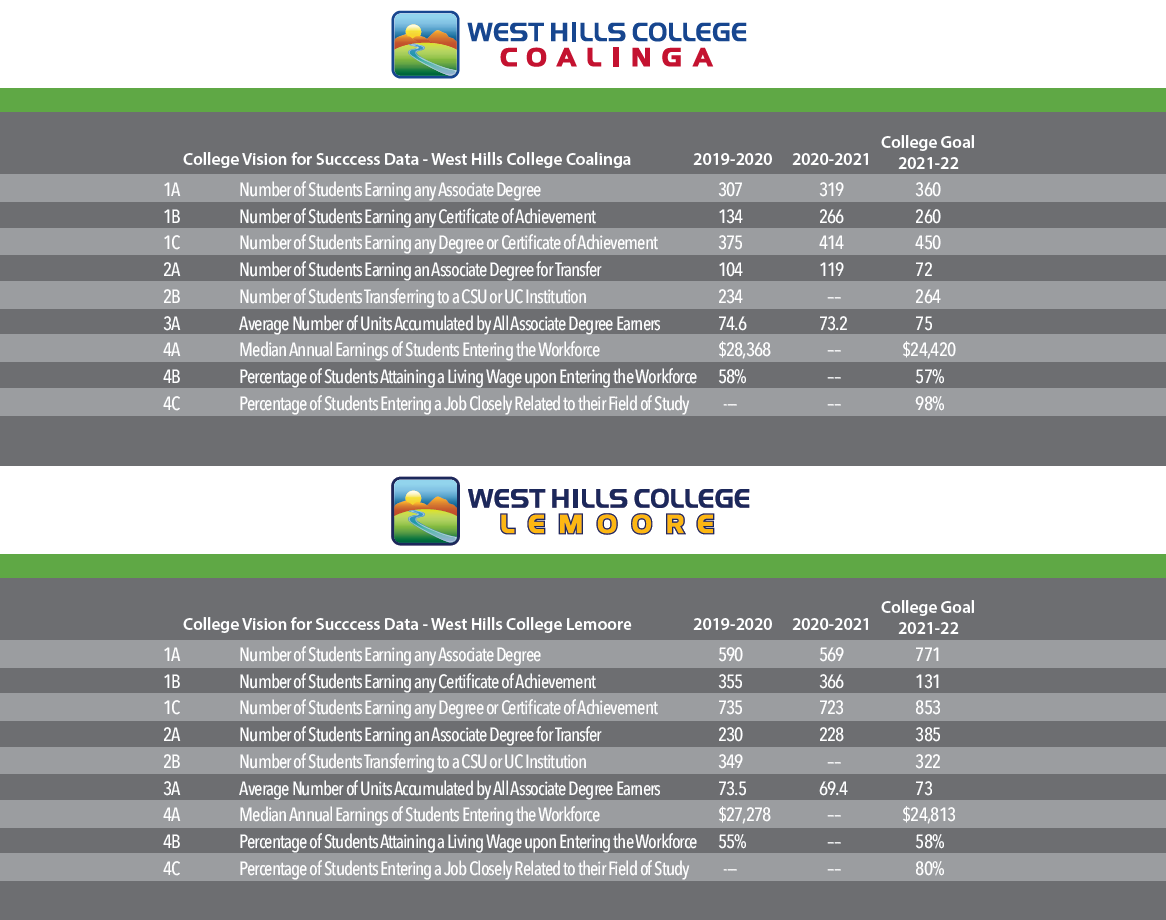 Community, Student, Employee Demographic Comparisons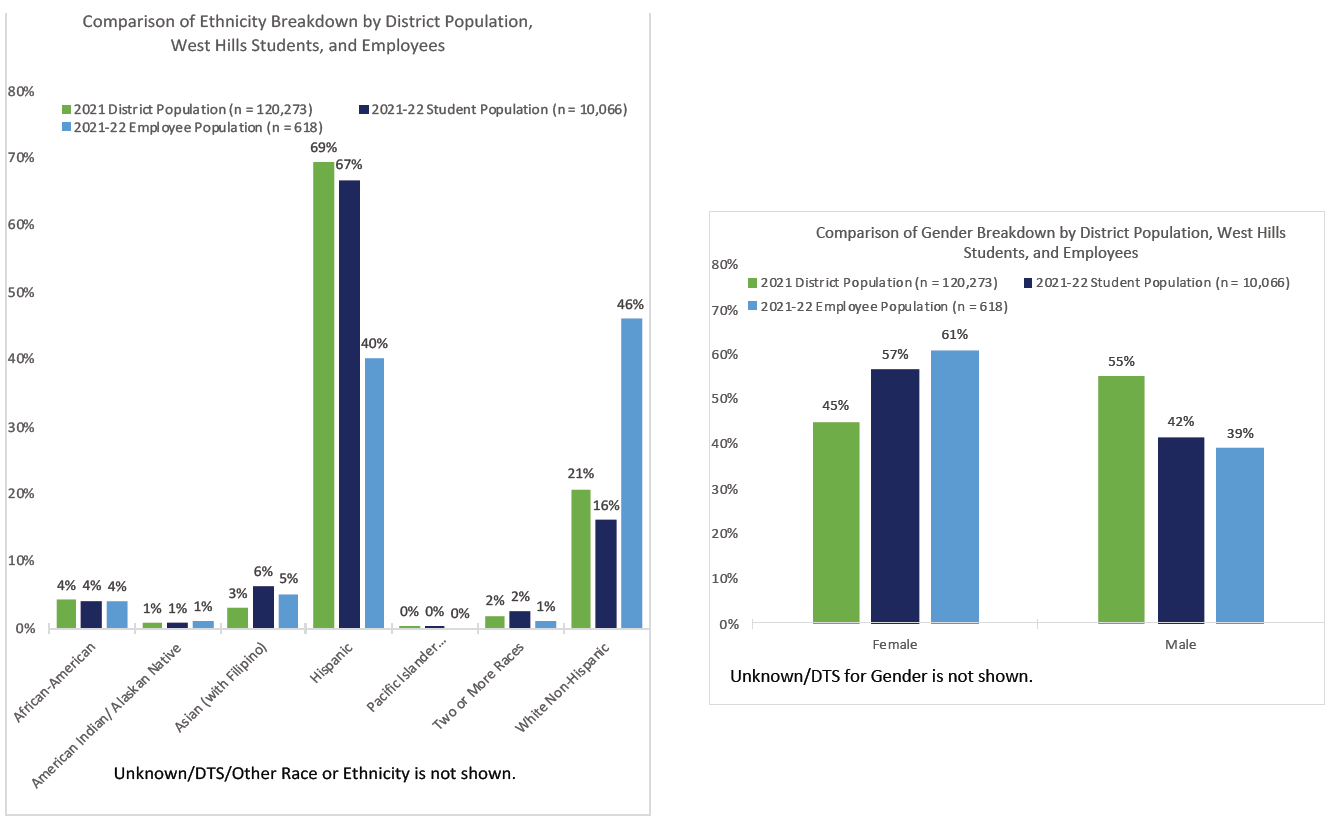 District Dual Enrollment Data